I work full time for a software company and have been there for almost 18 years. I live in Coatesville PA.
I spend most of my free time reading and spreading the word about the books I read on my blog & page (Renee Entress's Blog). I have two boys 19 and 12 who are my world. I am totally addicted to books and swag. I blog part time and love it.
I have over 3000 paperbacks (some from the 1950s original Harlequins that are in mint condition). I also have a kindle and a nook so kind of a book hoarder.
Try to help out authors/bloggers anyway I can.
Tend to speak my mind when sometimes I shouldn't.
DO NOT get paid for reviews so my reviews will state what I feel not what someone asked me to post.
I know some people don't like writing bad reviews but I look at it this way. I am one person with my own opinion. The next person might like the book.
It's all about how you see the story unfolding for you
Was it to fast
Was it to slow
Did you get invested with the characters
did you have trouble keeping interested in the story...
Those kinds of things fly around in my head when I am writing a review.
That being said I have seen people not like one book from an author and bash them for every book. Sometimes you can't win.
No one is ever going to have only 5 star reviews and should not expect every book to be that.
Google + -

https://plus.google.com/u/0/104546286324734260377/posts/p/pub
Google + Page –

https://plus.google.com/+ReneeentressBlogspot
Instagram -

http://instagram.com/reneeentress
Here are some of the Street Teams I am on:
Gems for Jules Street Team (Jules Bennett)
Lynn's Lovelies (Street Team for Lynn Raye Harris)
Being Badass with Brooke (Brooke Cumberland)
Karen Rose Smith's Readers
The Probst Posse (Jennifer Probst)
Lorelei James
Lori Wilde
Dana Marton
Lori's Lilac League (Lori Ryan)
Erin Noelle Street Team
Pelton's WILLING Wild Women (Kristi Pelton)
Angela's Heaven Sent Sweethearts (Angela Graham)
SE's Elite (S.E. Hall)
Lisa Renee Jones
Tawny Weber
Marin Thomas
DD includes authors - Tracey Devlyn, Adrienne Giordano, Nancy Naigle, Tracy March & Kelsey Browning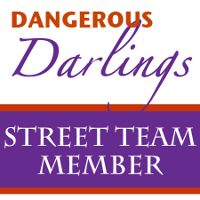 Chelle Bliss
MJ Fields
Laura's Heroes (Laura Kaye)