BLURB:
Jackson Steele and Sylvia Brooks are back in the powerful finale of a provocative, sizzling-hot new erotic trilogy set in the world of J. Kenner's beloved Stark novels: Release Me, Claim Me, and Complete Me.

He's the only man I've ever loved, and the one man I can't bear to lose.

Jackson Steele is my light in this world. Charismatic, bold, and always in control, he knows what he wants and how to get it—and absolutely nothing stands in his way. His hold on me is magnetic, his claim on me complete, his kiss my ultimate escape.

We both harbor dark secrets that could tear our lives apart. Though we've tried to bury our pasts, there are certain people who won't let us forget. But the closer danger comes, the brighter the fire between us burns—our ecstasy consuming and soothing us both.

There's no telling what lies ahead, but I know that Jackson never gives in without a fight. I'd do anything he wants to keep him safe, give him anything he needs. And now that we're in deep, nothing can make me run.

Under My Skin is intended for mature audiences.
BUY NOW:
The wait is finally over! That's right. The final chapter for Sylvia and Jackson is here. It is has been leading up to this moment.... where we finally get the final book in this highly addictive and erotic trilogy. This author brought her A game and gave us an intense third book that will have you on your toes and the edge of your seat until the very last word... walking away completely satisfied.
This book was amazing, flawless, and breathtaking. This series is amazing. It is sexy, addictive, intense, edgy, passionate, thrilling, and full of tons of twists and turns to keep you guessing. This author blended the perfect amount of angst, suspense, and erotica to keep you breathless and panting for more. If you have been following this series, then you need this book now.
This is the final installment in Jackson and Sylvia's story. Once again they sucked me back into their world and gave me nothing less than perfection. Full of epic moments, perfect love, and heart-stopping moments, this author weaved a brilliant love story that was classic and will be with you long after it is over. Their love is beautiful and intense but it has not easy but totally worth it. Get ready to jump back into their world and hold on for one crazy hot and sexy ride to their happy ending.
I highly recommend this book!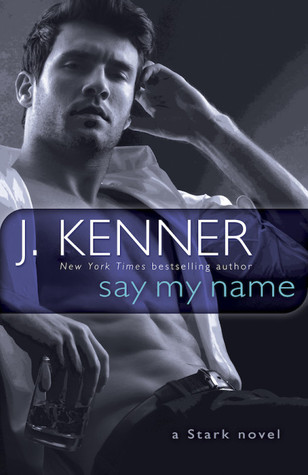 Find out more about the first book, SAY MY NAME:
Julie Kenner (aka J. Kenner and J.K. Beck) is the New York Times, USA Today, Publishers Weekly, and Wall Street Journal bestselling author of over forty novels, novellas and short stories in a variety of genres. Praised by Publishers Weekly as an author with a "flair for dialogue and eccentric characterizations," J.K. writes a range of stories including super sexy romances, paranormal romance, chick lit suspense and paranormal mommy lit. Her foray into the latter, Carpe Demon: Adventures of a Demon-Hunting Soccer Mom by Julie Kenner, is in development as a feature film with 1492 Pictures. Her most recent trilogy of erotic romances, The Stark Trilogy (as J. Kenner), reached as high as #2 on the New York Times list and is published in over twenty countries. J.K. lives in Central Texas, with her husband, two daughters, and several cats.