Nothing But A Dare by Molly O'Hare is LIVE!! One click today!!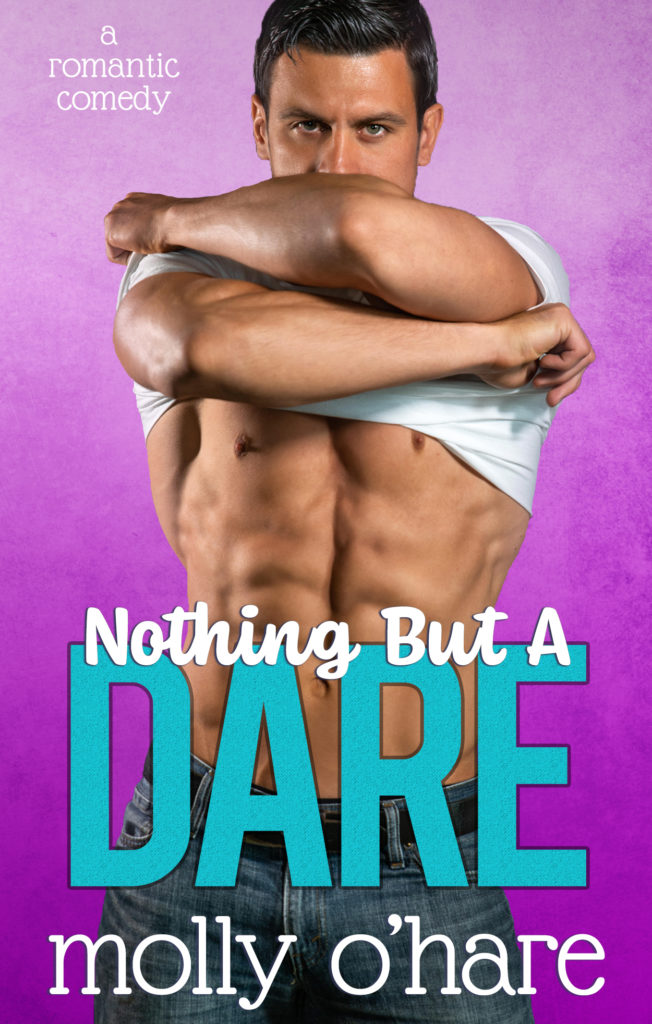 Nothing But a Dare is a second chance, enemies to lovers rom-com with a curvy, will punch you in the throat heroine, and a hero that will push every button she has for fun. Oh, and did I mention there's a cat that wears turtleneck sweaters?
After what could possibly be the world's worst morning, the
last
thing Abbie expected to see as she walked into her meeting was her childhood nemesis.
Hunter. Freaking. James.
The title of world's worst morning now seemed like an understatement.
When Abbie walked into the conference room looking like a complete mess, and still killed her presentation, Hunter knew he'd made the right decision signing on with WCM Advertising. He was there for one reason, and one reason only. Abbie was going to be his, even if he had to dare her every step of the way.
Game on.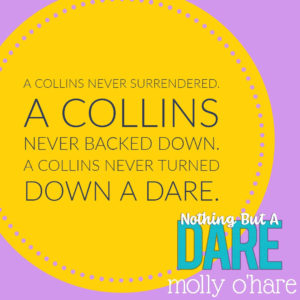 PURCHASE LINKS >> Price $2.99 for first two weeks, $3.99 after.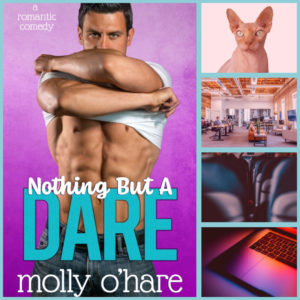 OUR REVIEWS:
4 Stars from Renee!
⭐⭐⭐⭐
I was pulled right into this story. The story has laughs, secrets, twists & turns, and heartbreak.
This is Abbie and Hunter's story. Hunter and Abbie used to be friends during there childhood but when someone breaks your heart and leaves you behind that makes them not your friend anymore. She thinks she hates him, but he makes her feel. When she has to give a prestation at his work she is not happy about it, but she does it and does it well. Hunter wants her and he is going to make sure he gets her no matter what. Can he win her back over?
I felt I could connect with the characters and the story was a great read.
4 Stars from Brianna!
⭐⭐⭐⭐
Molly O'Hare has delivered a sexy, sweet, steamy, fun, laugh out loud, angsty, enemies-to-lovers romantic comedy with her brand spanking new release and y'all seriously this has one hero you'll fall hard for and crazy fast (I did, guilty!!).
Nothing But A Dare was really good.... a real page turner with great banter between two very relatable characters. This is one journey that'll have you alllllll in your feelings right from the very start, laughing from cover to cover, and totally rooting right on the sidelines for our couple who love to hate and hate to love each other.
It all started with a dare when they were kids.... until.... until everything changed in one single moment and he disappeared and she was left jaded It's been years since that moment and now they are older, maybe a little bit wiser, still madly attracted to each other despite HER not wanting to be attracted to him in every way humanly possible, both very much single and ready to mingle, working together by total-ish surprise, and this is one chance that he. cannot. pass. He regrets the past and now that she's back in his life so he will stop at absolutely nothing until she is under him and with him, and just maybe stay there forever.
Molly is new-ish to me and I guarantee that I'll be checking out her, what I hear is pretty amazing, backlist... soon.
I definitely recommend this read.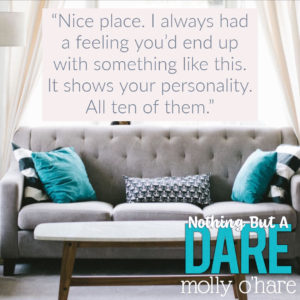 ENTER THE GIVEAWAY >> To celebrate her release, Molly O'Hare is giving away a $25 Amazon gift card!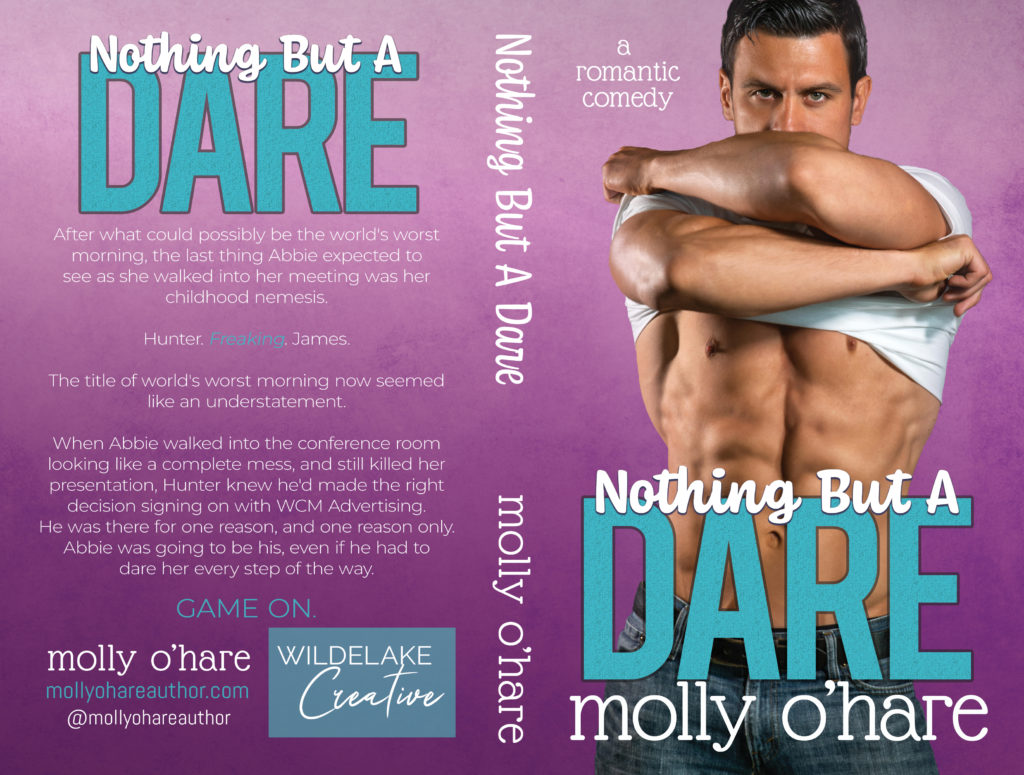 ABOUT THE AUTHOR: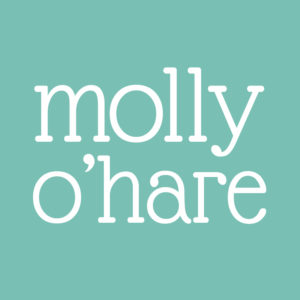 Hey, thanks for reading my bio to check me out! Has anyone told you, you're beautiful and amazing lately? Just in case they haven't, I am!
So you want to know a little more about me? Well, okay then. Much like any author out there, sleeping doesn't come easily to me. As it turns out, I've got horrible insomnia. Like, scary horrible. Anyway, when I was younger, to help myself fall asleep I'd tell myself stories. Each night I'd pick up where the story left off previously until it was complete. Then I started writing them down. A few months later, here I am, sharing my lack of sleep with all of you. Who said the stories in our heads can't be fun for others?